Pa'lante VII: Contra la Corriente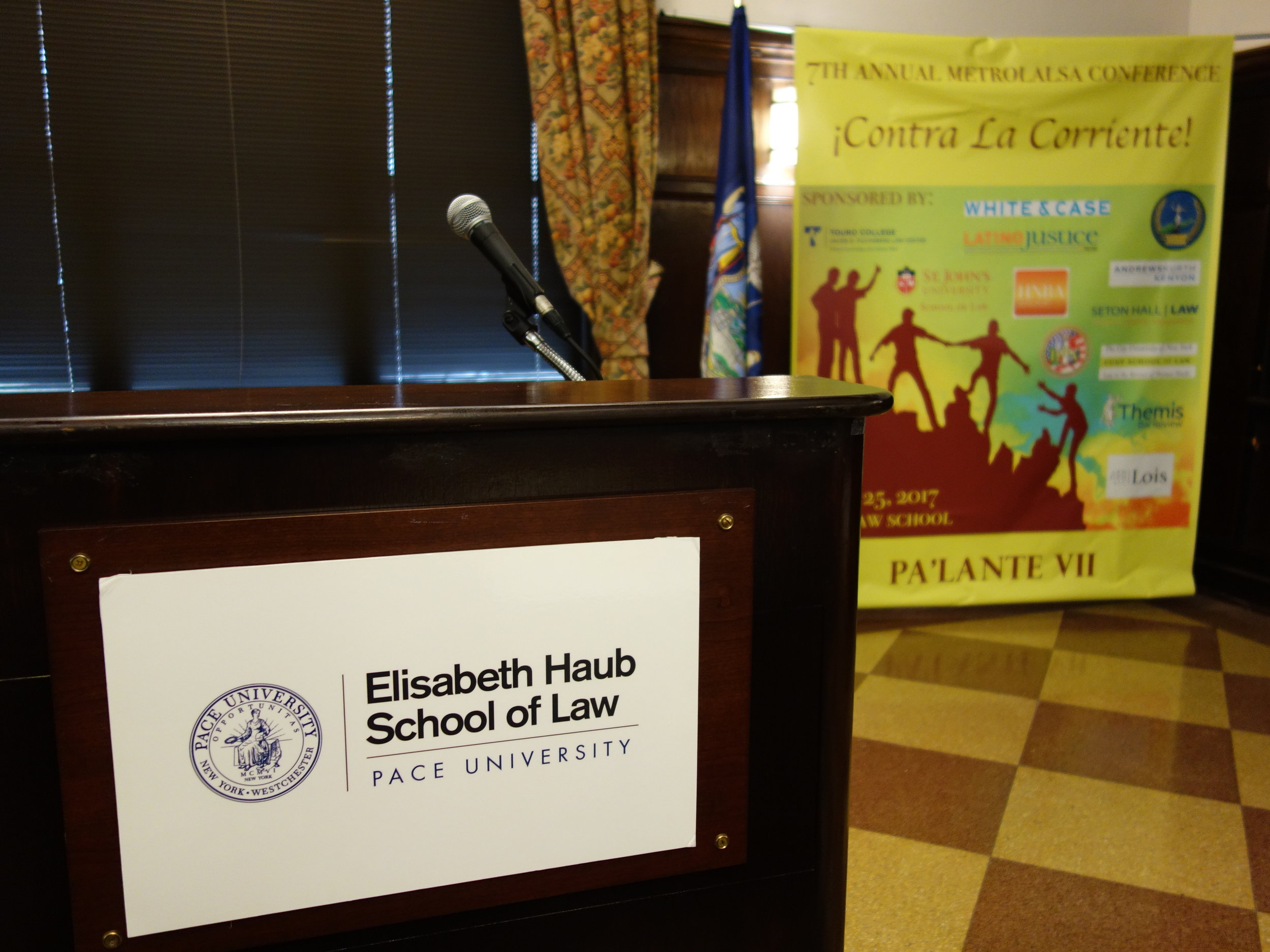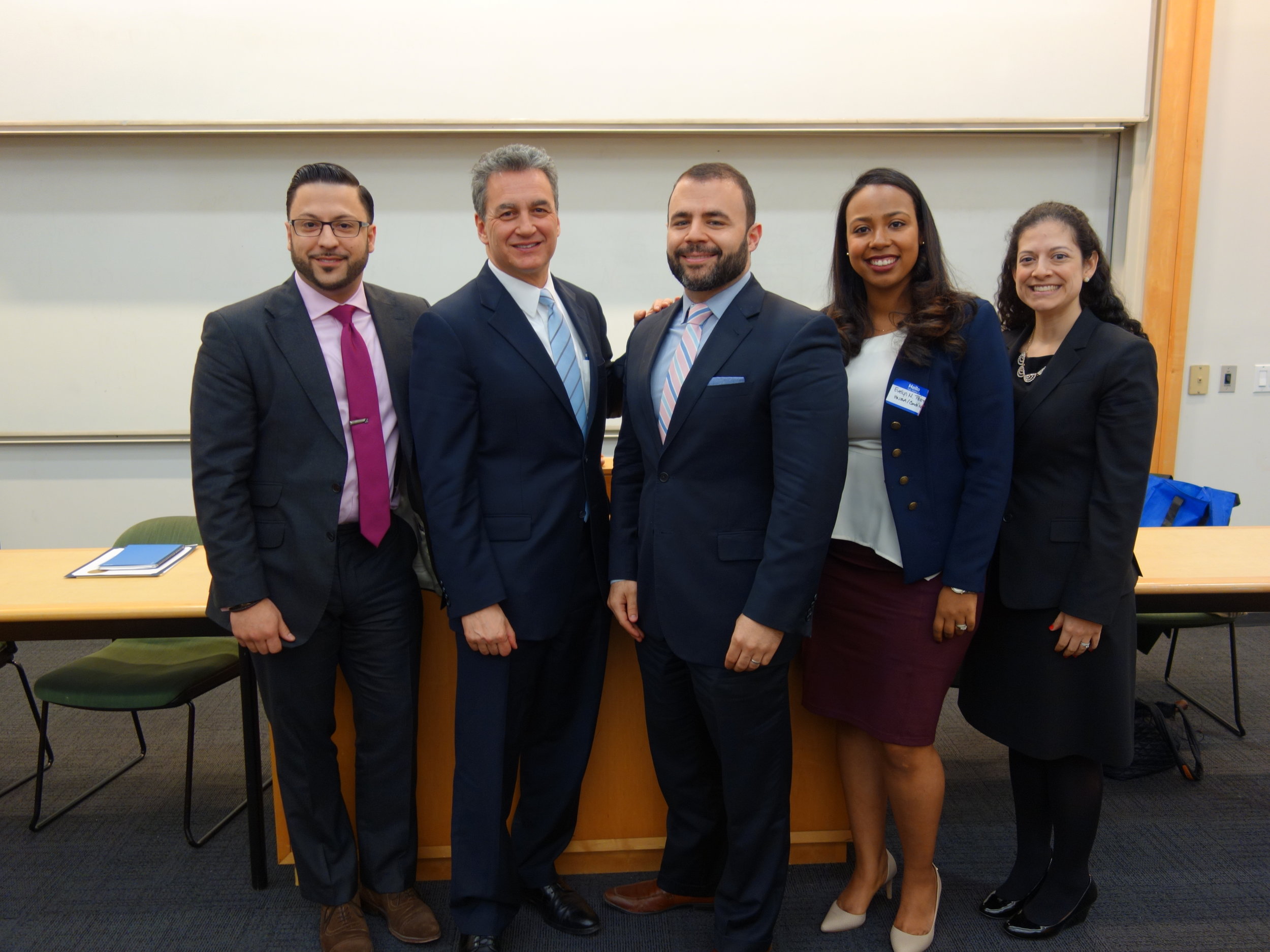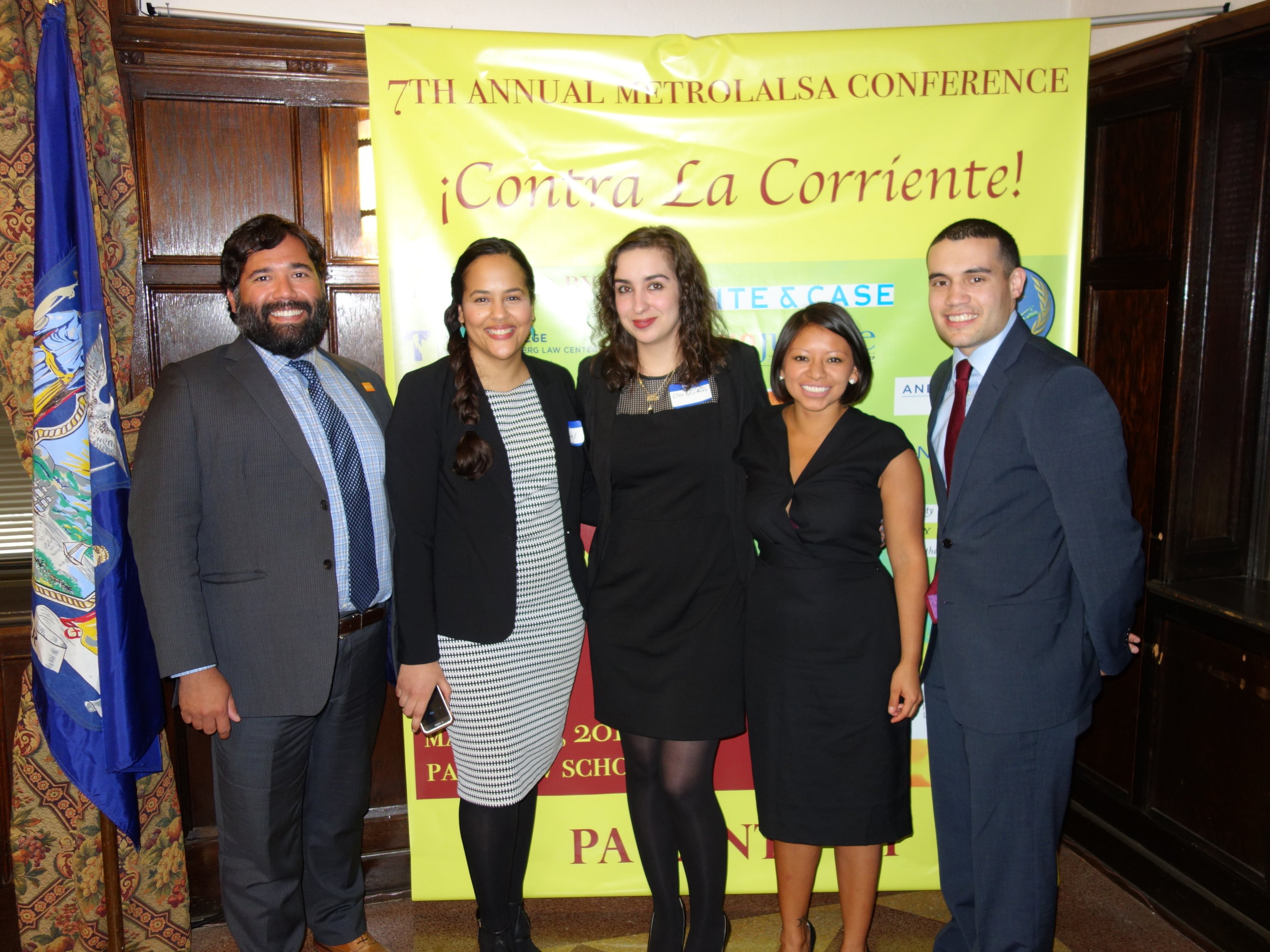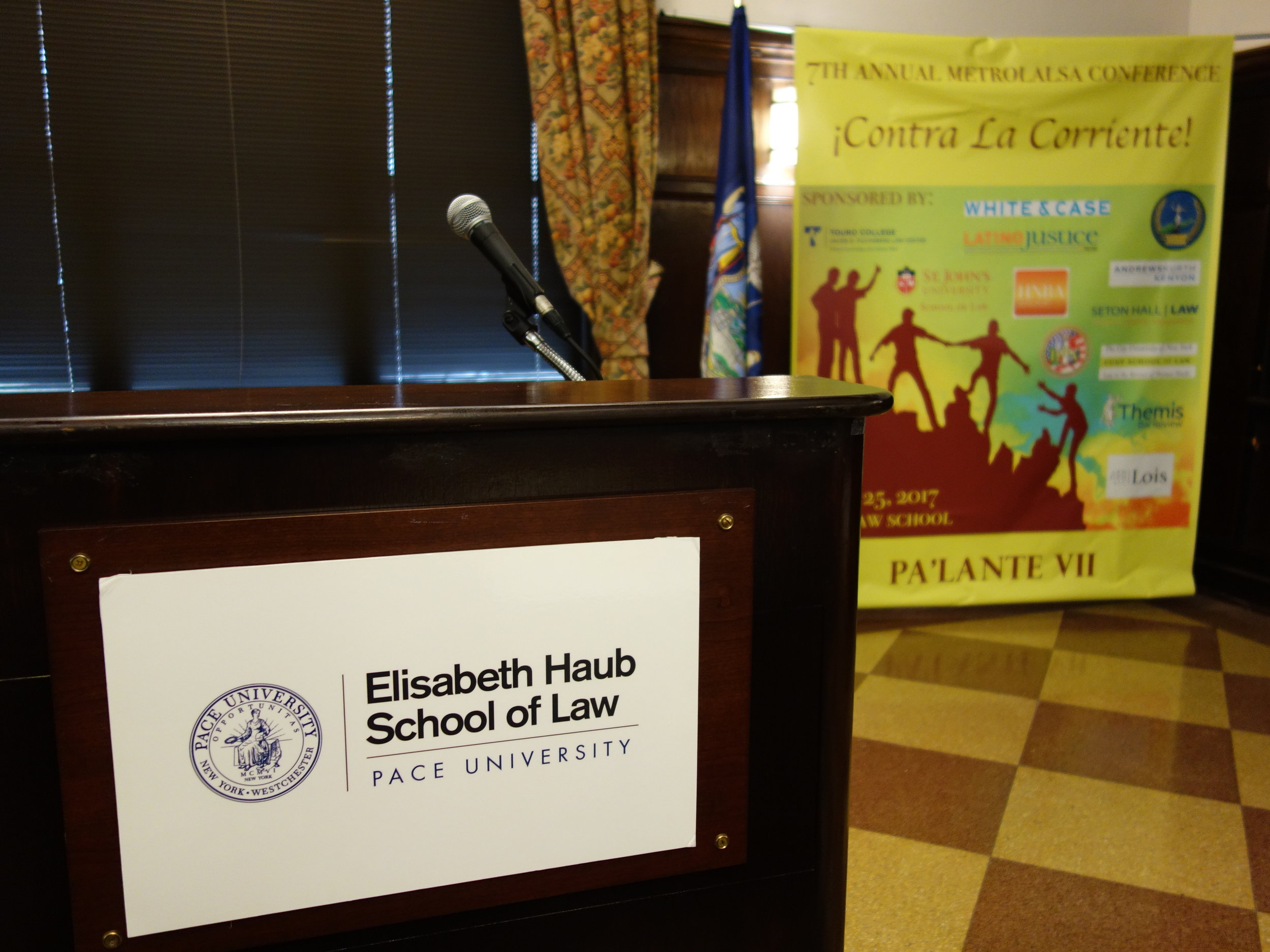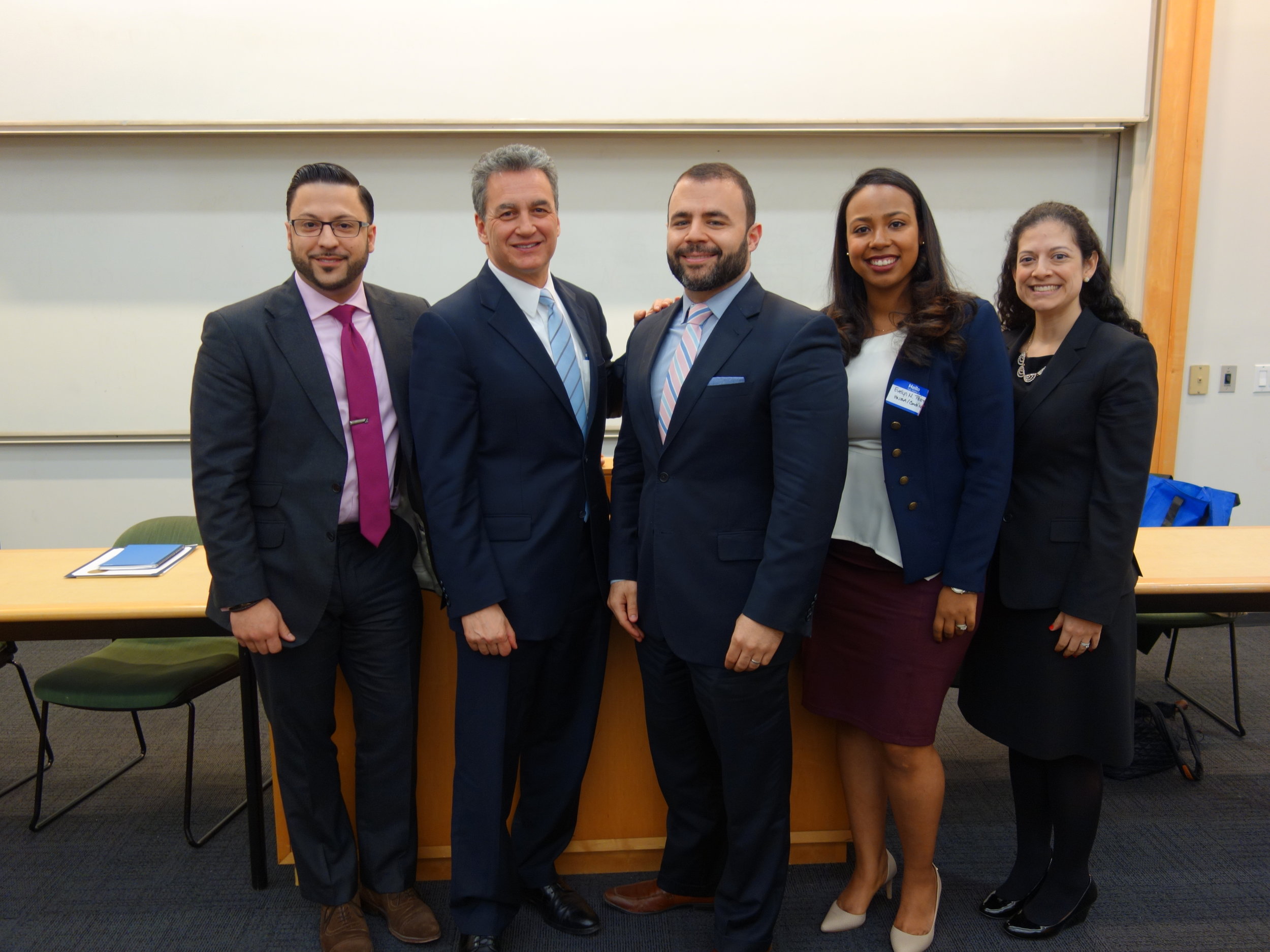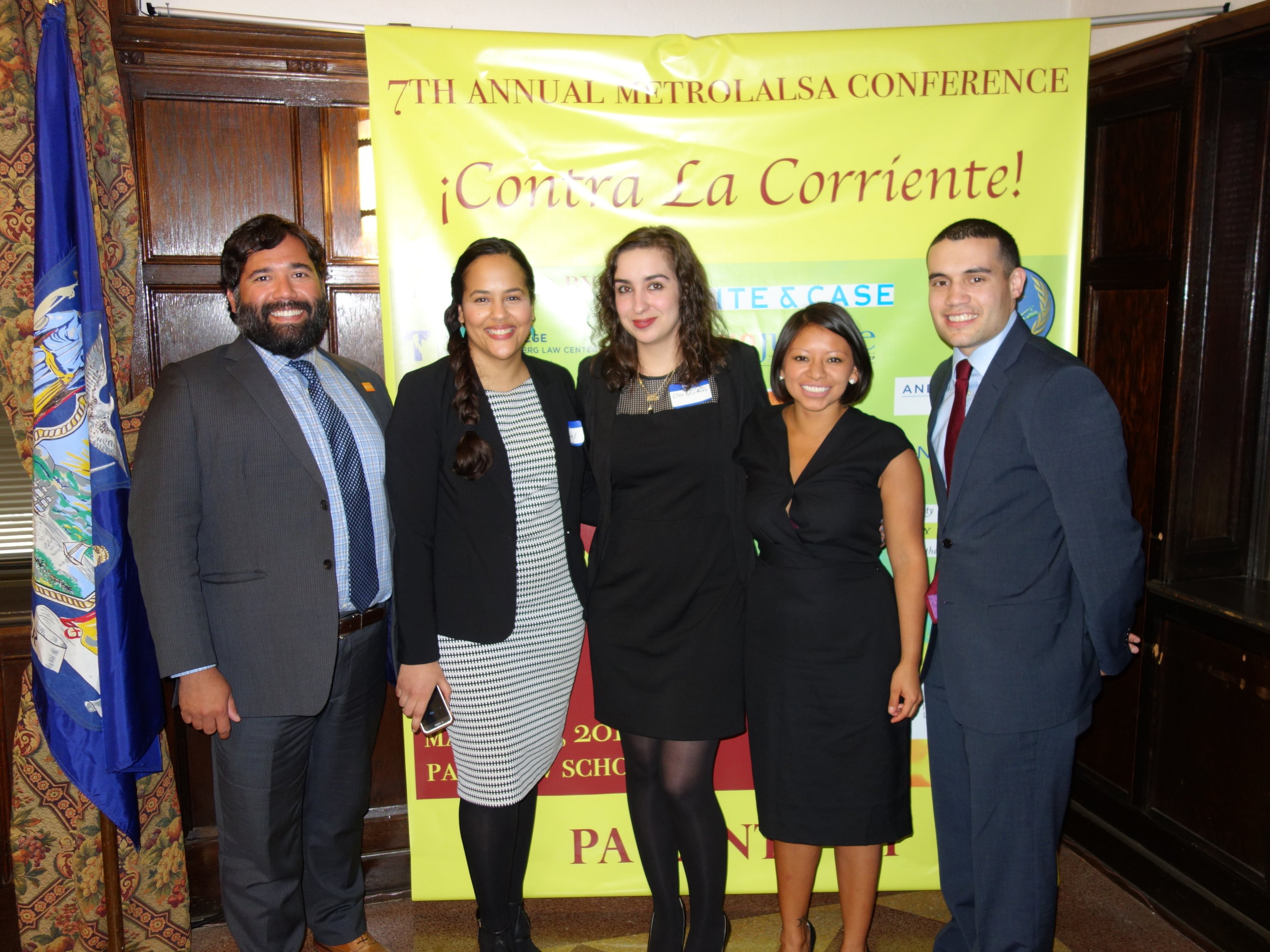 cONTRA lA cORRIENTE
MetroLALSA proudly presents Pa'lante VII: Contra La Corriente, which will be held at Pace Law School on March 25, 2017. This year's theme Contra la Corriente, adequately reflects the determination of the Latino community to better our socio economical status through higher education. Contra la Corriente stands for strength, and perseverance but most importantly, it serves to show us that if we work together and help each other we can ensure the advancement of our community. Currently, even though the Latino community consists of 16% of the total U.S. population, only 3% of lawyers are from Latino background.
With our Pa'lante VII Conference, we seek to unify the Latino legal community to help and strengthen each other in order to close the Latino gap in the legal profession. Our panels and agenda for this year's conference will be reflective of the legal concerns and interest that we have as a community. The conference also aims to provide opportunities for networking and career development.
The panel sessions will offer CLE credits and will benefit a wide range of attendees including pre-law students, law students, and lawyers. Additionally, our pipeline program integrated with the conference, is designed to give students and professionals interested in pursuing law school an opportunity to speak with law students, legal professionals and law admission officers. All attendees will have an opportunity to network.
This year's keynote speaker and honoree is:
Cesar Vargas, Esq.
Cesar Vargas was the National Latino Outreach strategist for Senator Bernie Sanders' 2016 presidential campaign. He is a nationally recognized leader and innovator at the forefront of the fight for immigration reform and the DREAM Act. Cesar was brought to New York from Mexico at age 5 after his father passed away. He excelled academically and was an honors student in both college and law school. As an undocumented law graduate from CUNY Law School, he led the fight for equal opportunity and access to the practice of law.

Cesar works at the heart of the DREAMer movement, the most-vigorous pro-immigrant push by the advocacy communities to date. Nationwide and on Capitol Hill, Cesar and his organization he co-founded, the Dream Action Coalition, have taken the gloves off in the policy battle for a better immigration policy. His advocacy and story helped in the national efforts to convince President Obama to broaden opportunities for millions of undocumented by expanding the Deferred Action for Childhood Arrivals (DACA) and creating the Deferred Action for Parents of Americans and Lawful Permanent Residents (DAPA), much needed programs in light of congressional inaction on immigration reform. Mr. Vargas has also educated immigrants across the country on their rights, spoken on behalf of his community at congressional hearings, and volunteered at clinics to help young undocumented immigrants apply for administrative relief. He has also appeared in Immigration Court on behalf of children facing deportation.

Cesar applied to join the New York bar in 2012, but the Second Department's Committee on Character and Fitness recommended against his application because of his immigration status. In June, 2015, and after nearly three-years legal battle, a five-judge panel in New York ruled that Cesar can be admitted to practice law in the state he has called home for most of his life. In February of 2016, he was finally sworn-in as a licensed attorney making history as the first undocumented lawyer to openly apply to the state of New York.
Panel Topics
Click through the gallery below to see the panel titles and descriptions for this year's Pa'lante VII Contra La Corriente Conference.
For more information on the panel sessions click here:
http://www.metrolalsa.org/palante-vii-panel-sessions/
What does Contra La Corriente mean to you? Why will you be attending Pa'lante VII Conference? MetroLALSA's president Gabriel Rivera explains it in his own words below.