The MetroLALSA Pa'lante Scholarship Award
Each year, MetroLALSA awards scholarships to eligible law students who demonstrate community service involvement, commitment to the Latino community, academic achievement and financial need. Rising second-year, third-year, and fourth-year part-time students who are matriculated at one of the participating law schools may apply to receive the scholarship. The scholarship is presented to the selected recipient at MetroLALSA's annual Pa'lante Conference.
THANK YOU TO THIS YEAR'S APPLICANTS!
If you would like to donate to the MetroLALSA scholarship fund, please visit our Sponsorship page.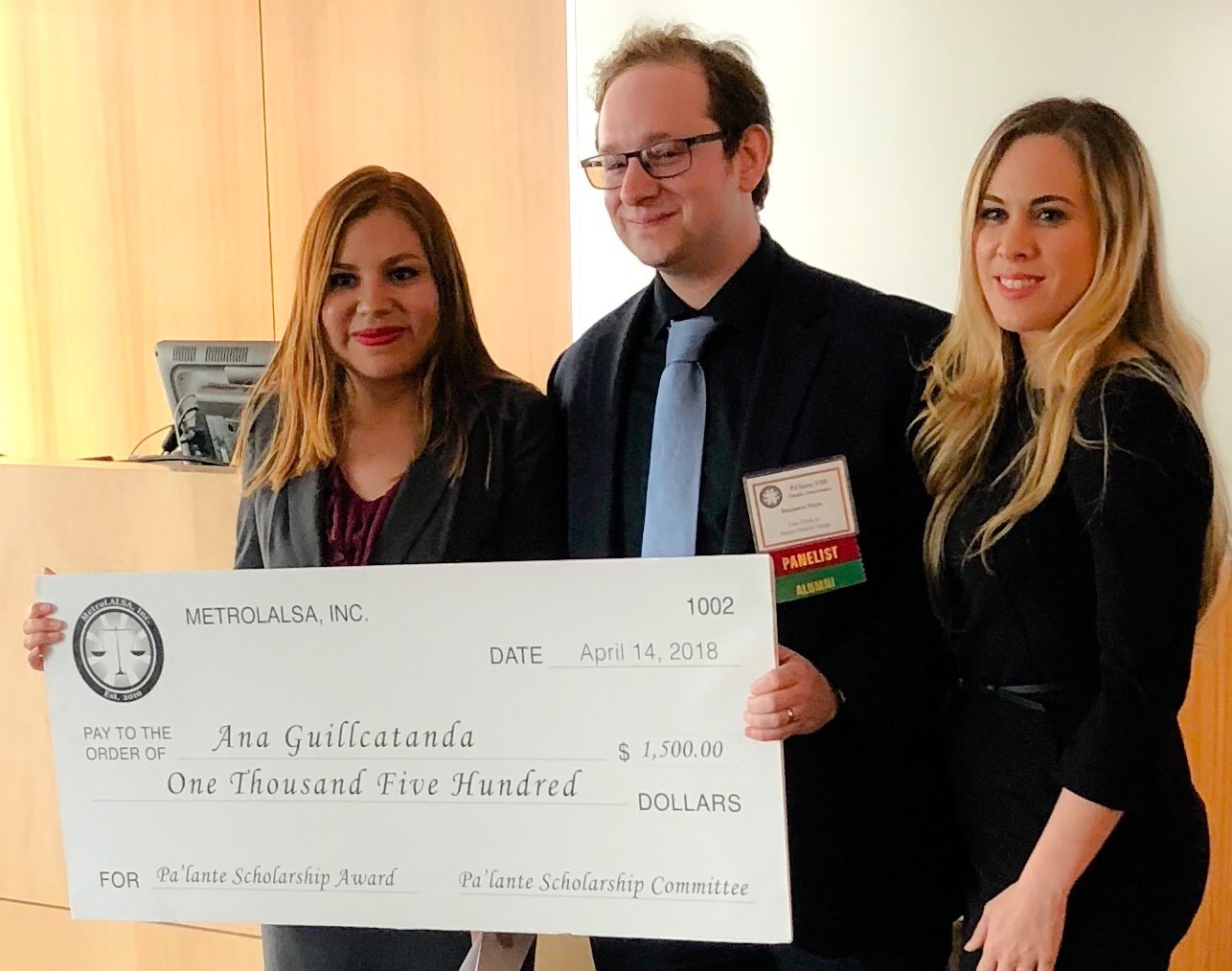 MetroLALSA Alumnus Edda Santiago with Ana Guillcatanda (2018 Pa'lante Scholarship recipient, CUNY School of Law '18).